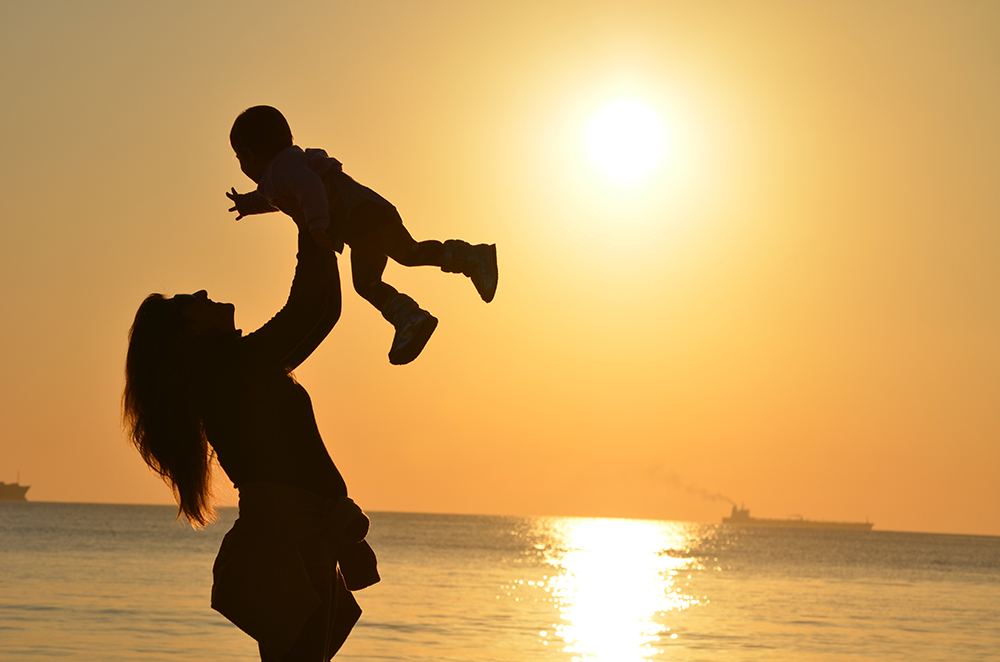 Back pain following a beach trip with young children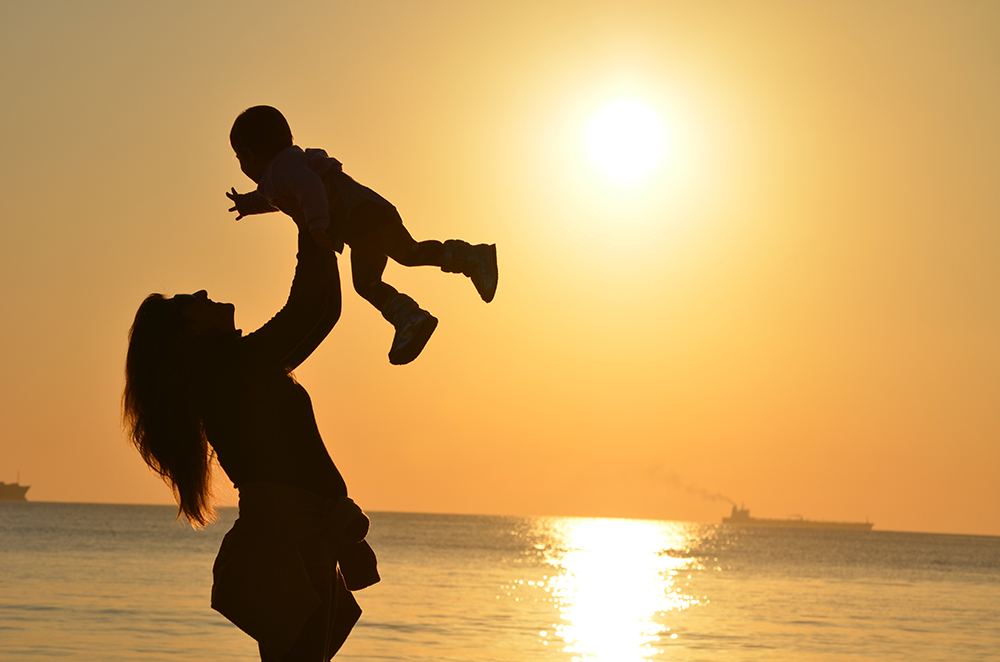 As this hot Australian sun beams down, an increasing number of families head to the beach to cool down and have a fun family day out. Parents with young children can be exposed to an increasing complaint in physiotherapy practices: back pain after playing with children in the water.
A common activity parents engage in involves holding young children in shallow water and allowing them to splash and play, but this movement can often by performed with poor mechanics, predisposing you to injury! Instead, try these methods to minimise the risk of back injuries.
Prepare your body
Being aware of the weight of the child you are carrying allows you to appropriately prepare your body for lifting. By doing so, you engage the right amount of muscles required to lift the child safely, and minimise the risk of injury.
Keep load close to your body
Keeping the load close to your body reduces the force your body must exert to perform the lift!
Lift with your legs and keep a straight back
Your legs have big muscles designed to carry heavy loads and your back does not! Ensure that you lift with a straight back, pushing up through your legs and knees to minimise your risk of injury.
Brace your core
Injuries can often occur when performing a lift without effective bracing. Engaging important core muscles such as your transversus abdominis, multifidus and pelvic floor muscles ensures that your back is well supported and stable throughout the lift. A simple method to engage your core involves drawing your navel in towards your spine, whilst trying to avoid contracting your abdominals and stomach muscles.
Move your legs, don't twist while lifting
This aspect is particularly important when playing with your children in the water. Young children love to get thrown around in the water, but as you comply with their wishes, ensure that the twisting movement is initiated by moving your legs from side to side, as opposed to twisting through your back.
If you are experiencing back pain following a day at the beach, the friendly physiotherapists here at Pivotal Motion Physiotherapy are happy to assist! Call us on 07 3352 5116 or make an appointment online.