When it's vital that your team is healthy both on and off the field, hiring a sports trainer is essential. Pivotal Motion Physiotherapy sports trainers you will keep your sporting team at peak performance. They will help provide additional support and expertise as part of your team's medical staff.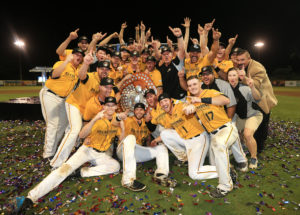 Our trainers are personable, enthusiastic, professional, and offers the support teams needs to achieve the next level of greatness. Sport achievements often come down to a matter of millimetres or seconds. With a sports trainer by your side you can help avoid obstacles like injury or fatigue and ensure you get the best out of your team.
We bring the kind of peace of mind and skill that only a true trainer can bring. We stay calm under pressure and make sure the focus is on performing at the peak of all abilities in a safe and protected way. Discover the difference that a trainer can make to your sporting team today, and enjoy the same benefits that elite teams have access to.
Educated & Dedicated Sports Trainers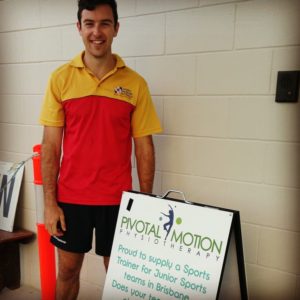 The physiotherapists at Pivotal Motion are dedicated to advancing their sports trainer education. We are always looking to improve the ways we can help our athletes. We understand the commitment and training they go through to perform at their best.
The sporting and injury management industry is always evolving. We are always on the lookout for new techniques for recovery and ways to improve the performance of your team or sportspeople.
When we're at the top of our game, it means we can help you to be at the top of yours.
We understand that the kind of hard work and devotion required to achieve excellence does not come without associated injuries. This is why Pivotal Motion Physiotherapy offers First Aid at sporting events by our Sports Medicine Australia Accredited Sports Trainers.
Our trainers are committed to helping athletes achieve their goals through prevention and immediate management of injuries to reduce their incidence and severity. Physiotherapists from our team are available to attend training sessions, offer rehabilitation exercise programs and monitor players' progressions.
Safety Comes First with our Trainers
Our Sports Trainers play a pivotal role in making sport safer for kids by bridging the gap between coaches, physiotherapists, trainers, and parents. We do this by:
Ensuring appropriate injury prevention protocols are followed
Working together with coaches to physically prepare players for competition
Providing players with the appropriate immediate management of sporting injuries
Educating players, parents and coaches about injuries
Referring players to appropriate health professionals for further treatment
Offering a discount to club members for clinic appointments
Pivotal Motion Physiotherapy advocates the courses conducted by Sports Medicine Australia. This national organisation works on the safer participation of individuals in sports in Australia.
If you would like to find out more about sports training, don't hesitate to get in touch on (07) 3352 5116.
Qualified and Nationally Accredited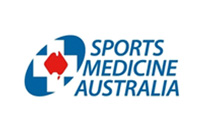 Sports Medicine Australia conducts nationwide courses, such as taping and sports trainer. They also have policies and guidelines for safer sports participation such as medical emergency planning guidelines, hot weather and health conditions and screening. Our trainers can work with you to make sure that your team or school is staying safe while playing sports.
There are 2 levels of sports trainer qualifications. The basis of the qualification is to educate future trainers about the following:
The role, responsibilities and legalities of a trainer
How to work with a sporting team
The role of a warm up and cool down on a player's performance
Basics of drugs in sports and the role of ASADA
Transportation of an injured player
Common medical conditions that a trainer may be required to assist, for example, asthma and special needs athletes
Latest concepts of recovery protocols
Dealing with heat and cold illnesses such as hypothermia, heat stroke and dehydration
Basic sports massage
How We Can Help You

We have worked with a range of sporting disciplines and helped at a wide variety of events, for both local sports teams and state represented events. We have provided a sports trainer at QLD Pirates Volleyball home games during the Australian Volleyball League competition, we have worked with the Brisbane Bandits at Holloway Field at home games of the Australian Baseball League, and in the long term, Pivotal Motion has previously looked after Brothers Juniors Rugby League Club at Gibson Park with the medical management of their footy players.
Pivotal Motion Sports Trainers bring to your team a wealth of understanding and skill when it comes to injury management and health. Our trainers are highly qualified and can help your team to get further than ever before.
Why You Need a Sports Trainer
Having a dedicated sports trainer mean that your players are safer. It also means they will feel more confident getting out on the field or court with the backing of a highly trained and dedicated sports injury specialist. The top teams around Australia all rely on the support of their sports trainers. If your team is serious about getting ahead, invest in their future with a  trainer.
Another advantage of hiring Pivotal Motion physiotherapists and trainers to look after your sports team is the equipment we carry. We have all the sprays, tape and braces utilised by top sporting teams. From handing out band-aids and ice bags to dislocations, fractures, seizures, and concussion management; Pivotal Motion Physiotherapy can help you hire a trainer for a Brisbane sporting event.
If you are interested in having one of our physiotherapists assist with your sports team, get in touch with Bobbie-Jo today at bobbie@pivotalmotion.com.au or call us today on 07 3352 5116.