Frequently Asked Questions
What is physiotherapy?
Physiotherapists are highly qualified health professionals who work with their patients to help people get better and stay well.
Using advanced techniques and evidence-based care, physiotherapists assess, diagnose, treat, and prevent a wide range of health conditions and movement disorders. Physiotherapy ranges from health promotion, injury prevention, acute care, rehabilitation, maintenance of functional mobility, chronic disease management, patient and carer education, and occupational health (Australian Physiotherapy Association, 2016). Physiotherapy can help repair damage, reduce stiffness and pain, increase mobility and improve quality of life.
What is exercise physiology?
Exercise Physiologists (EPs) are university qualified allied health professionals who specialise in the prescription of exercise and movement programs to help in the prevention and management of chronic diseases and injuries. 
During the rehabilitation process, Exercise Physiology programs help to restore functionality and can bring relief from pain and discomfort. There can also be a strong focus on behavioural and lifestyle change and self-management concepts to improve the overall quality of life and wellbeing. 
Exercise Physiologists treat clients who suffer from medical conditions and injuries such as: 
Musculoskeletal injuries 

Obesity

Diabetes

Arthritis

High blood pressure

Osteoporosis 

Cancers

Mental health issues

Neuromuscular diseases 

Chronic pain 

Heart disease
Do I need a referral to see a physiotherapist?
No!
You do not need a GP referral to see a physiotherapist in private practice. This gives you freedom to choose the Brisbane physiotherapist that you want to see.
Where is Pivotal Motion Physiotherapy?
240 Enoggera Rd, Newmarket QLD 4051
We are a north Brisbane physiotherapy clinic, nearby to Windsor, Wilston, Alderley, Ashgrove, Kelvin Grove, and Bowen Hills suburbs.
Will my private health cover physiotherapy costs?
If you have a private health extras cover, part of your physiotherapy costs is usually covered. We recommend contacting your health care fund for physiotherapy rebate amounts specific to your plan. The codes we use for private health are 500 for the initial consult and 505 for subsequent consultations.
If your private health partially covers the cost of physiotherapy sessions, we can process the claim when you come into the clinic. This means you will only be responsible for covering the remainder of the fee not covered by your health fund, at the time of your appointment.
If you are a HCF member, you may qualify for the More for Muscles program which may cover the cost of the first appointment. Contact HCF on 13 13 34 to check your eligibility.
Does Medicare cover physiotherapy sessions?
You may be able to claim Medicare rebates if you have a chronic medical condition that is being managed by your GP under a Chronic Disease Management (CDM) plan, previously the Enhanced Primary Care plan (EPC).
As of March 1, 2018 Pivotal Motion Physiotherapy is no longer accepting EPC referrals for new patients. We will accept EPC referrals for existing or previous patients. Please note Pivotal Motion Physiotherapy does not offer bulk billed services. For full explanation on the EPC program and costs, click here.
What are your fees?
30 minute initial consultation with a staff physiotherapist                            $ 105
30 minute initial consultation with a principal physiotherapist                   $ 130
60 minute initial consultation                                                                              $ 180
Subsequent appointment                                                                                       $ 90
Group exercise class                                                                                                $ 15/20
Reschedule fee                                                                                                          $ 40
Cancellation fee                                                                                                        $ 80
What is the cancellation policy?
All cancellations need to be made 24 hours prior to your appointment, or the full appointment fee ($90) will be charged. Rescheduled appointments cost $40.00 if the appointment is changed on the same day of the pre-arranged appointment.  Pivotal Motion Physiotherapy sends you a reminder text message to prevent reception staff having to implement this fee.
What are your opening hours?
Monday – Thursday                       6:30am – 7:00pm
Friday                                                 6:30am – 6:00 pm
Saturday                                            7:30am – 1:30pm
How soon can I get in to see a physio?
If you are in considerable pain, we can usually book same day appointments.
Call us on 07 3352 5116 to find out our next availability. Our reception staff can discuss with a physiotherapist the possibility of squeezing you in throughout the day.
If you are trying to make an appointment outside office hours, you can book online here 24 hours a day.
How long is a physiotherapy session?
A standard physiotherapy or exercise physiology session is 30 minutes, but you may book a 60 minute if you wish. Fees for 30 and 60 minute appointments can be found above. When booking your appointment please let our reception staff know if you would like a 30 or 60-minute appointment.
Who can benefit from sessions with an Accredited Exercise Physiologist (EP)?
If you have muscle, bone or joint pain or injury and want to get back to doing what you love and getting through a day of work our tailored resistance training programs are a great start. 
If you live with a disability you'll find that exercising safely and effectively can reduce the limitations your disability places on you – even if you have never exercised before
If you are getting older, don't feel like a gym is the place for you or finding a chronic disease is impacting your mobility, personalised sessions with an EP will help you move better and improve your overall health.
Our Accredited EPs also work with athletes, both recreational and elite to develop targeted programs to improve athletic potential through enhanced performance. Being in top physical condition isn't just important for performance outcomes, but it's also vital for minimising injury risks.
How often do I need to come?
The frequency and amount of sessions you will need depend on the type and severity of your injury. During your first visit your physiotherapist should be able to give you an estimate on the amount of sessions needed.
What type of treatment does Pivotal Motion Physiotherapy offer?
Our Physiotherapists and Accredited Exercise Physiologists use a range of treatments, educational and hands on. They will choose the best combination of treatments to suit your needs. They may use any combination of the following treatment methods:
Exercise programs
Muscle re-education
Joint mobilisations
Soft and deep tissue massage
Trigger point release
Assistance with use of crutches, braces and/or tape
Dry needling
Cupping
What do I need to bring to the first appointment?
Recent x-ray, MRI, ultrasound, or CT results
Referral letter(s) from your general practitioner, surgeon, or other physiotherapist
Workcover documents, click here for specifics
DVA (Department of Veterans Affairs) documents, click here for specifics
EPC (Enhanced Primary Care) documents, click here for specifics
Third Party Insurance documents.
What should I wear to physiotherapy?
Comfortable clothing that allows us access to the injured area would be preferred. We do have spare shorts in the clinic for use, just in case.
Can Pivotal Motion Physiotherapy provide me with a sick leave certificate?
A physiotherapist can complete a medical certificate for time off work if your injury is related to a physiotherapist's scope of practice. A sick letter is only valid for up to 24-hour period. Longer duration will need to be organised by your GP. Your employer may still ask for a letter from your GP.
What is the difference between a Personal Trainer and an Accredited Exercise Physiologist?
Personal Trainers (or PTs) are fitness professionals who work with individuals to teach exercise form and technique, keep clients accountable to their exercise goals, and create customized workout plans based on the individual's specific health and fitness needs. Most PTs have completed the nationally recognised Certificate III and IV in Fitness. 
Exercise Physiologists are allied-health professionals that have undertaken a 4-year university degree and become "Accredited" through Australia's ESSA (Exercise and Sports Medicine Association) . They specialise in exercise therapy and lifestyle modifications. Their main client based is those affected by injury, surgery, chronic conditions, and mental health issues.
If I need to have surgery can Exercise Physiology help me?
Yes in most cases Exercise Physiology can help in both before and after surgery for a joint, muscle or soft tissue problem. 
In advance of the survey an exercise program will be designed to strengthen the muscles around the problematic area.This will give you the best chances of an effective recovery. 
Post surgery a personalised rehab program will continue to build muscular strength and joint flexibility to fast track your return to an active lifestyle.
Why should I choose Pivotal Motion Physiotherapy?
At Pivotal Motion, we pride ourselves on a client-centred approach. You will work one-on-one with a physiotherapist during your appointment. We do not use any machines, but concentrate on using hands-on manual therapy combined with education and exercise.  What we do for everyday physiotherapy depends on your needs and level of pain and discomfort, and where you are in the treatment plan.
Pivotal Motion has a state of the art gym on site, so our Brisbane physiotherapists can coach you how to move the way you should during exercise and work. We have exercise classes that can assist once your symptoms have eased. We also focus on a pro-active approach: prevention is just as important as treatment.
Ring us today to make an appointment on 07 3352 5116 or click here to book online.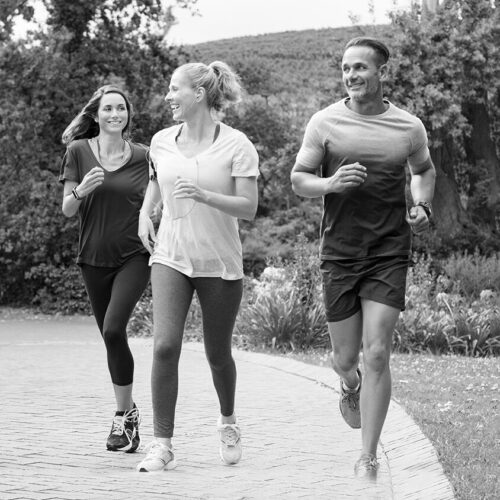 DVA
Department of Veterans' Affairs (DVA) physiotherapy helps provide treatment for eligible DVA members. If you are a current or former serving member of the Australia defence force, you may be eligible for pensions or benefits from the DVA. These benefits may also apply if you are the spouse, widow, or child of an eligible DVA member or veteran.
Who qualifies for DVA physiotherapy?
Under the DVA benefits scheme, eligible clients can access physiotherapy treatment. With DVA Gold Card holders, DVA will pay for physiotherapy services to meet your clinical needs. For DVA White Card holders, DVA will pay for physiotherapy services if they are required due to an accepted war or service caused injury or disease.
Click here for more information on eligibility for DVA physiotherapy services.
Do I need a referral?
Yes, Eligible clients need a physiotherapy referral through their General Practitioner, medical specialist, treating doctor in hospital, hospital discharge planner, or another physiotherapist with a current referral.
Do I need to pay for DVA physiotherapy?
If you are an eligible DVA card holder, Pivotal Motion Physiotherapy directly bills DVA for services. You will not need to pay a gap payment for DVA physiotherapy.
What do I need to bring to my appointment?
A DVA Gold or White Card
A current referral for physiotherapy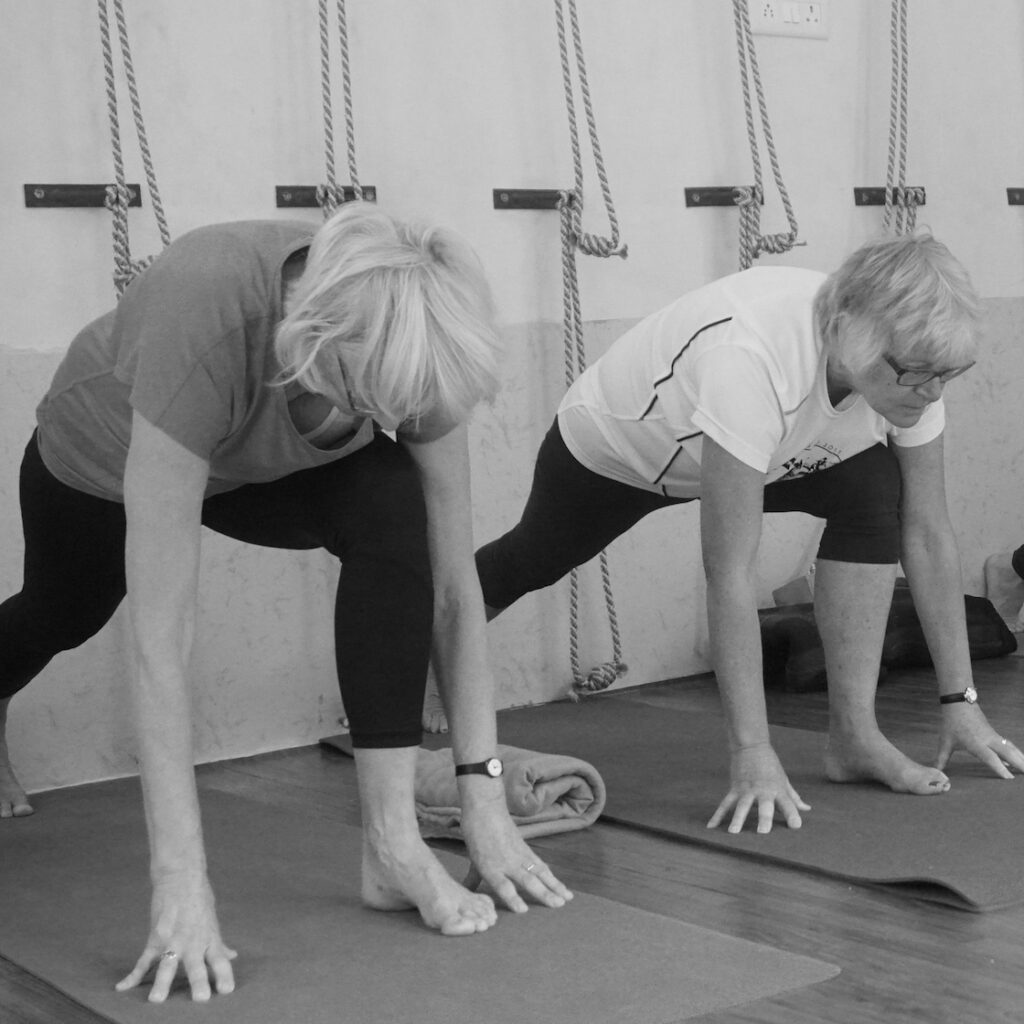 WORKCOVER PHYSIOTHERAPY
Our jobs often require us to work in physically taxing environments or situations. Workplace injuries can often be prevented, but are not totally unavoidable. Even sitting at a desk can have negative health effects. Injuries can happen at work, travelling to and from work, or while on a break at work. Depending on where you work, Workcover physiotherapy funding may come from different sources.
WorkCover Queensland
WorkCover Queensland is a government owned body that provides insurance covering workplace injuries. Employees with a workplace injury may be eligible to claim WorkCover Queensland benefits. WorkCover Queensland will pay for physiotherapy appointments, BUT you must have 2 important documents.
For us to directly bill WorkCover you must bring these 2 documents to your physiotherapy appointment:
An approved WorkCover Queensland claim number. If you have submitted your claim in the last few days, it is likely still pending approval from WorkCover Queensland. We can treat WorkCover patients with a pending claim, but you will be responsible for covering the cost of the appointment. Once WorkCover Queensland approves your claim, they can reimburse you. Contact WorkCover Queensland on 1300 362 128 to find out the status of your claim.
A current medical certificate from your General Practitioner (GP). If your physiotherapy appointments fall outside the dates of the medical certificate, you will need to return to your GP and obtain a new certificate.
WorkCover Queensland will pay for 5 appointments initially, but only for patients with an approved claim. If patients need more than 5 physiotherapy visits, your physiotherapist will discuss this with you and your WorkCover claims officer. To find out more about WorkCover Queensland claims, click here or contact them on 1300 362 128.
FPES Physio Recovery
The FPES Physio Recovery program covers employees of Woolworths and Big W.
After reporting your injury to your manager, they will contact FPES to report your injury. FPES then makes an appointment with a nearby physiotherapist in the FPES network, usually within 48 hours. FPES will pay for 6 physiotherapy visits initially. If patients need more than 6 physiotherapy visits, they will need to file a WorkCover Queensland claim. Your workplace manager can guide you through this if needed.
Injury Net
Injury Net covers employees of Australia Post, Myer, Coles, Telstra, and Woolworths Liquor groups.
Once you have reported your injury to your workplace manager, they will send you to an InjuryNet registered General Practitioner (GP). For InjuryNet to cover the costs of physiotherapy services, the GP referral must come from a registered InjuryNet GP. You do not need an approved WorkCover Queensland claim or claim number. WorkCover will pay for 4 physiotherapy visits initially. If patients need more than 4 physiotherapy visits, they will need to file a WorkCover Queensland claim. Your workplace manager can guide you through this if needed.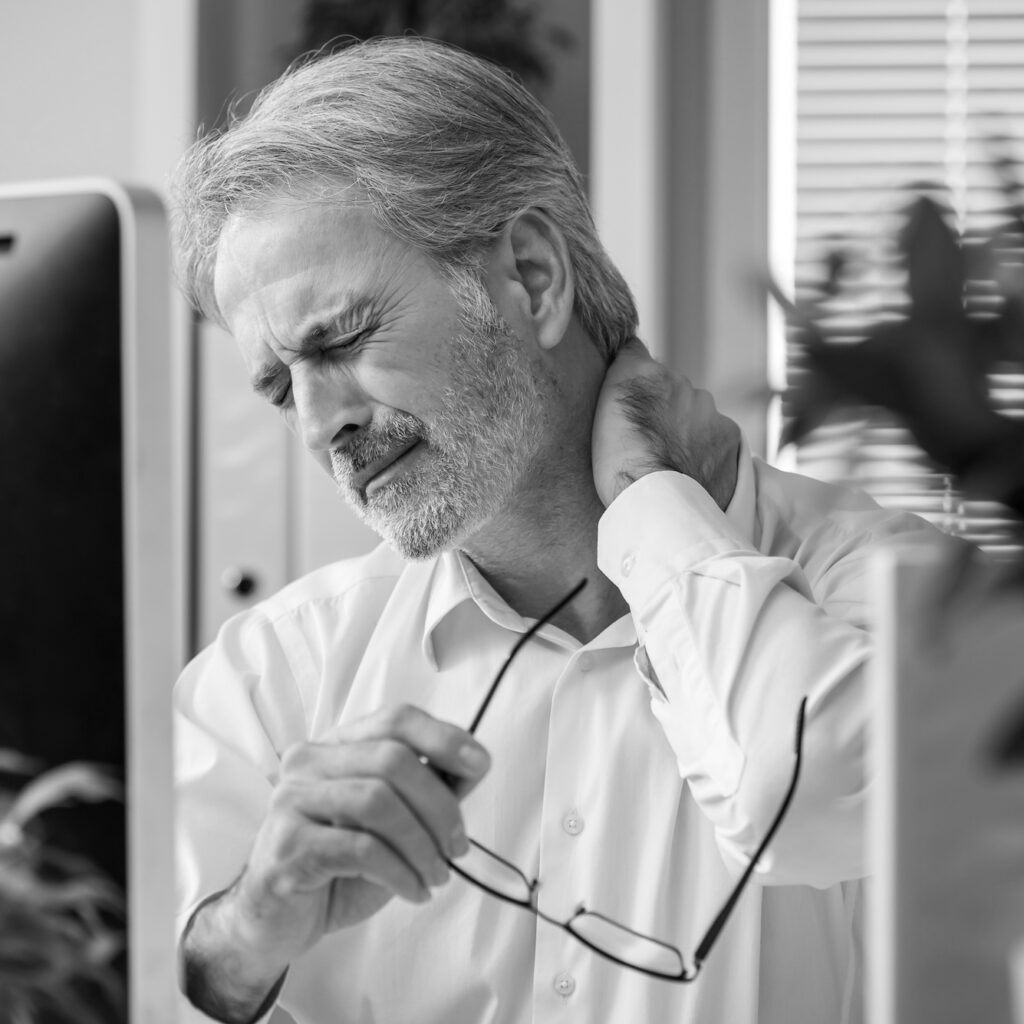 ENHANCED PRIMARY CARE
As of March 1, 2018 Pivotal Motion Physiotherapy is no longer accepting EPC referrals for new patients. We will accept EPC referrals for existing or previous patients.
The road to recovery can be longer than we expect. Sometimes, we don't realise the extent of our injuries and what is needed to manage them. For those with a chronic injury or illness, ongoing treatments may be needed, which can be expensive. For select people, the Enhanced Primary Care plan can help with the expenses.
What is the Enhanced Primary Care Plan?
The Enhanced Primary Care Plan (EPC) is now the Chronic Disease Management (CDM). CDM allows General Practitioners (GP) to organise the health care of patients with chronic conditions. A GP can allocate a total of 5 sessions per person, per calendar year which Medicare will help fund. Health providers who can provide sessions include:
– Physiotherapist – Podiatrist – Exercise physiologist – Dietetician – Occupational therapist – Psychologist – Chiropractor – Aboriginal health worker – Audiologist – Diabetes educator – Mental health worker – Osteopath – Speech pathologist
You are not able to claim 5 appointments for each provider, only a total of 5 appointments. For example, in one calendar year you can claim 2 physiotherapy appointments, 2 podiatry appointments, and 1 audiology appointment.
How much do the CDM physiotherapy appointments cost?
If you have received a CDM from your GP, you can receive medical rebates when you visit health providers. Pivotal Motion Physiotherapy can assist you with injury recovery, but our physiotherapy services are NOT covered by bulk billing schemes. This means you will have to pay the difference between the fee charged and the Medicare rebate.
Who can qualify for CDM?
Patients who have both a valid Medicare card and a chronic medical condition are eligible. A chronic medical condition is one that has been present for at least six months. Examples of chronic conditions can include, asthma, cancer, cardiovascular disease, diabetes, musculoskeletal conditions, and stroke. You must see a GP who must complete a GP management plan and team care arrangements for you.
As of March 1, 2018 Pivotal Motion Physiotherapy is no longer accepting EPC referrals for new patients. We will accept EPC referrals for existing or previous patients.
CDM in summary
Available for patients with a chronic medical condition
Referrals must be from a GP
Maximum of 5 services per patient each calendar year
Pivotal Motion does not accept the Medicare benefit as full payment for the service – we do not bulk bill
As of March 1, 2018 Pivotal Motion Physiotherapy is no longer accepting EPC referrals for new patients. We will accept EPC referrals for existing or previous patients.
More information about CDM can be found here. If you have any questions about the CDM program or would like to book an appointment, speak to our friendly physio reception staff on 07 3352 5116.