What is Exercise physiology?
Exercise physiology works at designing specialised exercise interventions for patients with a wide array of health conditions. These interventions aim to prevent or manage your health conditions while improving quality of life through exercise.
Exercise-based interventions look to improve your overall wellness while providing adequate support and advice from the exercise physiologist. Our Brisbane Accredited Exercise Physiologist also works athletes and sports people looking to improve performance and reduce injuries.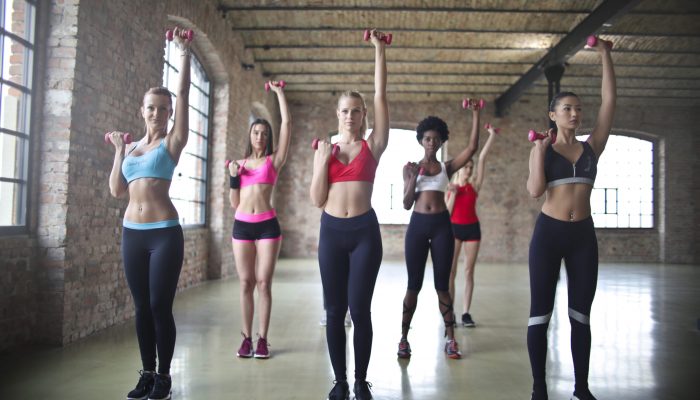 Our Exercise Physiologists work within our multidisciplinary team with physiotherapy
Our exercise physiologists work closely with our physiotherapy team to ensure we are taking a holistic approach to your health. This involves considering all factors when returning from injury. When recovering from injury, the active approach to returning to full function is vital to avoiding re-injury. Our Brisbane exercise physiologist team will  work with our physiotherapists using knowledge from two different professions to create a program that the most specific and beneficial to the patient. Together, our multidisciplinary team will work to help you get back fitter and stronger, meeting your goals and ensuring a positive experience when returning to sport or normal function.
Our Exercise Physiology Services
We have several exercise classes run by our clinical exercise physio team to help you stay fit, healthy and at your peak performance. Our classes include workout classes for teens perfect for young adults looking to start their exercise journey. They are also for those just starting and looking to become familiar with different equipment and exercises. We also offer strength training classes perfect for our more elderly clientele looking to stay active and maintain their mobility during their golden years.  Our exercise physiologists can prepare exercises to suit every sport or ability level that comes through this door. For this reason, our classes are very popular and enjoyed by both the patients and the Brisbane exercise physiologist team.
AX-It
Revolutionary, state of the art assessment tool designed by the team at Strength by Numbers. The system allows us to perform complete assessments on almost any muscle and joint in the body. For more info about Ax-It. Our exercise physiologist is well equipped in various assessment technique, and through using the AX-it System, we can provide the client with real-time, specific data that can allow modification during the activity. The Ax-it system is a great way to assess strength and motor unit activation before and after a specific exercise intervention. It is an excellent tool for determining injury risk as well as detecting areas of the athlete's performance that needs modifying.
One on one consults – 1hr (Assessment and exercise therapy)
Improving quality of life with chronic conditions through specific, targeted exercise therapy is currently the best form of treatment and management. This includes conditions such as obesity, diabetes, high blood pressure, arthritis, osteoporosis and depression, to name a few. During these sessions, our exercise physio team will be hoping to help those patients who are not just in pain but looking to help better manage these chronic health conditions that have a negative impact on function and quality of life.
Exercise physiologists can also work with athletes looking to improve their performance. Training sessions can consist of biomechanical analysis, exercise prescription and program planning, performance testing, and education. Exercise physiologists are focused in their programming and very effective in helping their patients achieve their goals and improving function.
One-on-one consults can also be an excellent pre and post-exercise intervention assessment. Our Brisbane exercise physiologist team can work with you to assess your improvements in strength and performance. An exercise physiologist can then add new exercises into your program to further improve your performance.
How can Exercise Physiology benefit your Sporting team?
At Pivotal Motion, we work closely with many sporting teams. Sporting teams need to engage in strength and conditioning assessments and interventions to improve performance and screen for possible injuries down the line. Our Brisbane exercise physiologist can work with sporting teams to improve the function and ability of their players through specific strength and conditioning interventions.
Contact us today by calling 07 3352 5116, emailing admin@pivotalmotion.com.au or by filling out an online form and one of our exercise physiology team members will be in touch shortly.