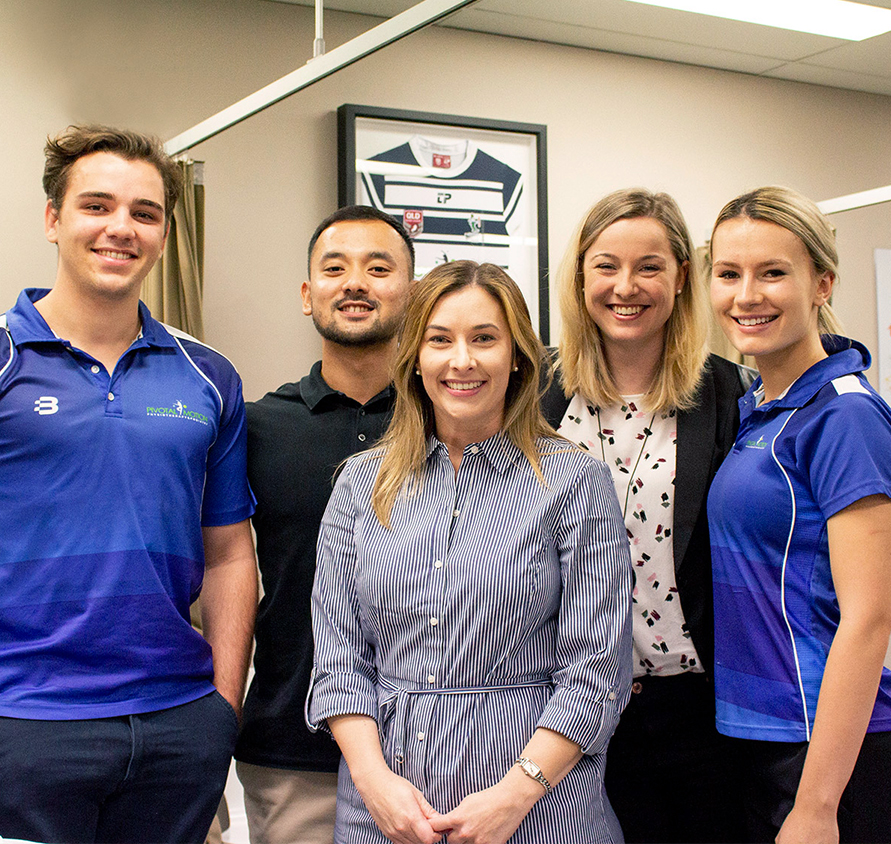 5 Common Myths about Physiotherapy
1. I can only see a physiotherapist if I'm in pain
Hi how are you Incorrect. Although, pain is a common symptom we treat, it isn't the only symptom we fix. Most injuries in the early stages of healing are associated with pain but often later on in the injury healing process, other symptoms or deficits arise such as muscle weakness, joint stiffness, and poor balance.
Physiotherapists can help with all these symptoms too. If there is weakness, your physio will implement an appropriate strengthening exercises regime/programme for you.
If there is any joint stiffness or muscle tightness, your physio will apply manual therapy techniques such as mobilisation, manipulation and massage to correct these issues. We certainly encourage people to see us for longstanding injuries where pain may not necessarily be the issue.
2. My physio will

only

 give me exercises
Indeed exercises form a solid component of a physio's skill set and they are very important. It is certainly the way forward ensuring no aggravations of injuries and to maintain a stable state. However, prescribing exercises isn't the only thing we do.
Throughout the course of treatment, other forms of treatment are used too. These can include manual therapy such as joint mobilisations, deep tissue massage, trigger point release; education and advice regarding acute cares, ergonomics and posture; and adjuncts such as dry needling and taping.
3. I have an injury and I'm not sure what I've done but I know I should see a physio about this. However, surely I

have

 to get a scan done first
A scan such as an X-ray, ultrasound or MRI can be of value with regards to diagnostics but we urge patients not to wait to get a scan before seeing us. It is better to see a physio immediately to start the rehab process to ensure a quick and speedy recovery.
Physiotherapists are trained to perform clinical diagnostics tests and perform comprehensive assessments that will most likely hone down on the structure at fault. This will allow physio to implement appropriate rehab and treatment regimes. Rest assured that in the off chance that a physio deems your injury untreatable until investigations are performed, they will notify you immediately. However, more often, this is not the case.
4. You can only see a physiotherapist after being referred by a doctor
This is most definitely not the case. Physiotherapists are sufficiently trained to determine whether an injury requires medical attention or if it's one that requires sole physiotherapy treatment.
Therefore, you can most certainly walk through the doors of our clinic without the need of a doctor's referral. That way, we can give early physiotherapy intervention which will allow for a quicker recovery.
5. I am bound to feel pain after getting physio treatment
There is a phenomena we call post treatment pain" which occurs occasionally but not all the time after manual therapy treatment. This is expected to last 48 to 72 hours maximum and should subside leaving a feeling of improvement and recovery.
However, rest assured that our physiotherapists treat with the absolute genuine intent to relieve people of pain and provide immediate comfort post treatment.
Pivotal Motion Physiotherapy is located in Inner North Brisbane and can assist you with a variety of injuries including shoulders, knees, jaw pain. Pivotal Motion treats patients aged from 10 to 94 years of age, big and small. Book an appointment online or call us today on 07 3352 5116.