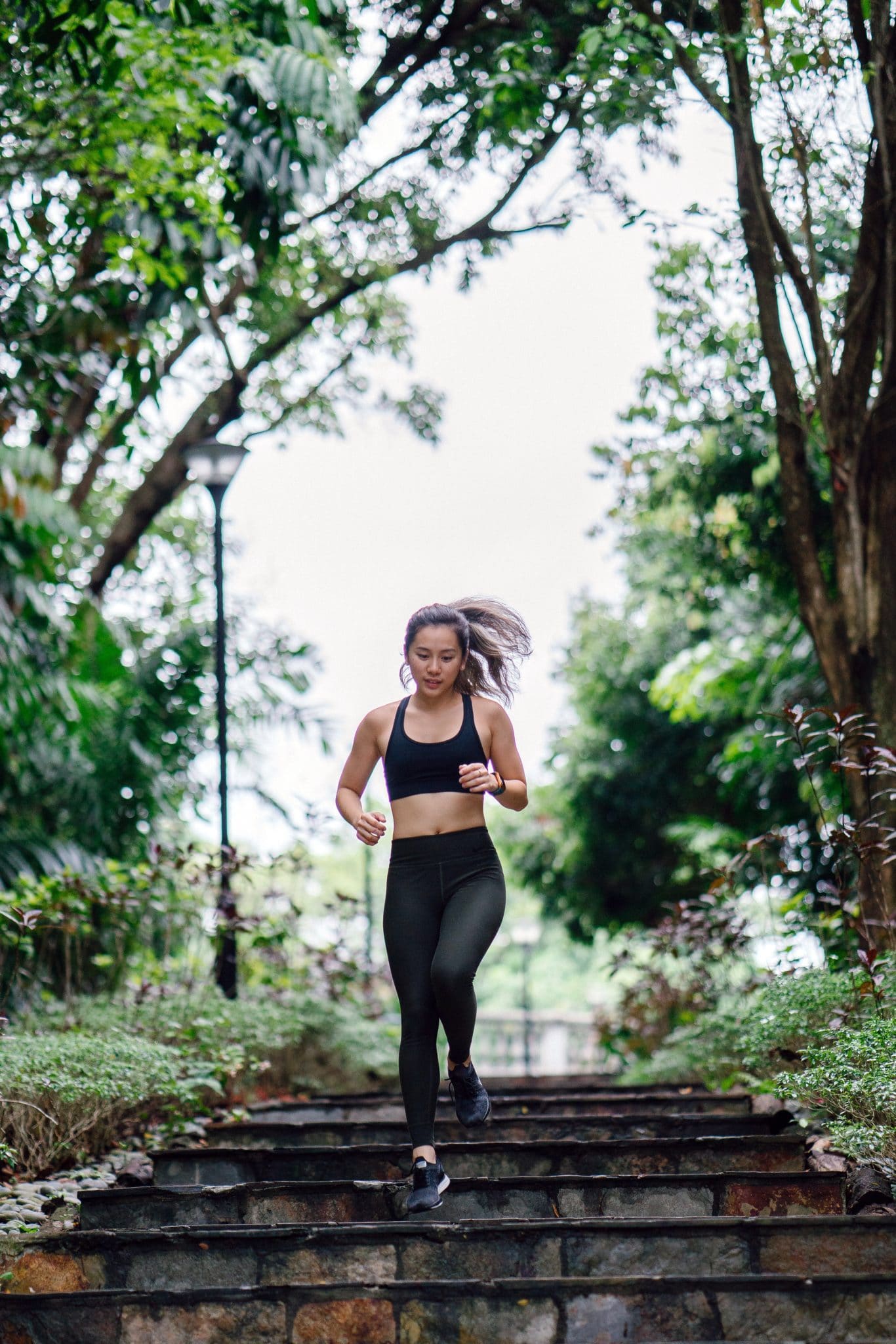 The Difference Between Road and Trail Shoes
Trail vs Road
Off-road running is a great way to improve our fitness and give our legs a good workout without the added stress and impact from running on the road repeatedly. Trail running is better for our joints due to the softer nature of the ground. The uneven ground also helps us work more muscles while also giving our stabilization muscles more work to do. The uneven surface and looseness of the trails can make running in a regular shoe more difficult.  In this case it can be a good decision to invest in trail shoes for your trail runs. The main difference between road and trail shoes is the rock plate that trail shoes have. This plate stops you from getting stone bruises after standing on rocks. Trail shoes also contain extra grip on the sole for those slippery and loose surfaces.
When you go to the shop to buy a pair of trail shoes how will you know the difference between road and trail shoes? Here are a few things to consider when you are looking at buying a trail shoe.
What do trail shoes offer?
Trail shoes are a much more stiff alternative to a running shoe. They have to be more stiff to cope with the uneven ground of the trail to keep your ankles and knees more stable. These days, shoe companies aren't making trail shoes with medial arch support that a lot of running shoes have. This is because having medial arch support around your ankle and then running on uneven ground can increase your chance of an ankle sprain. Not to worry though, having a neutral shoe won't increase your injury risk if you normally wear a supportive shoe. The uneven ground lowers the risk of overuse injuries because no two steps are the same. Your landing mechanics and force absorption patterns are altered through different muscles when off-road running.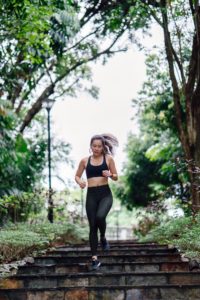 The other notable difference separating road and trail shoes is, trail shoes have lugs on the bottom of the shoe. These are built in for more grip and traction when trail running. They also contribute to the stiffness and sturdiness of the shoe. When first running with the lugs on the shoe it can feel quite different from a normal shoe. Over time you get used to the feeling and they really help when running on the trails.
What will work for you?
There are numerous brands that offer trail shoes and plenty of ideas of what a trail shoe offers. A big talking point is the stack height of the shoe. The stack height is the total height of the sole. When the barefoot running phase came out, people wanted the shoe with the shortest stack height possible. In current times, shoe brands are offering maximally cushioned shoes. This is because evidence suggests a thicker sole will increase the efficiency of your running gait. The reasoning behind this is that a thicker shoe will increase the length of your legs and make the pendulum swing of your running stride more efficient.
If you're someone who likes a low profile shoe then you will most likely benefit from a lower profile trail shoe. There are plenty of those on the market. Lower profile trail shoes will still have the rock plate and lugs, but they will feel more stiff due to this. Maximally cushioned shoes, on the other hand offer a smoother ride.  A brand called Hoka pioneered these shoes. They incorporate lots of foam into the shoes and as a benefit it reduces the stress placed through your joints while running. Hoka have refined their shoes over the years and made them with a high stack height but still have the stability for your ankles on uneven surfaces.
Is it worth it?
If you're someone who only occasionally runs on the trails you can still use your road shoes. The impact though is that they will wear out faster than on the road. Secondly, they may not have the same amount of traction as a trail specific shoe. If you're willing to take the risk then go for it! For those who are looking at doing more trail running and are thinking about trying on some trail shoes there are multiple shoe stores in Brisbane with trained staff who can fit you for a good quality trail shoe.
Need Help with Ankle Injuries?
If you need ankle physiotherapy due to any injuries from trail running or would like a strength program to improve your trail running, feel free to book in with one of our exercise physiologists or another one of our physiotherapist Brisbane team members today. For further questions or enquiries, call us on 07 3352 5116 or book online.
Updated 19/01/2023