Third Party Insurance Physiotherapy



Are you eligible for insurance physiotherapy?
Have you been in a car accident? You may be eligible for third party insurance physiotherapy.
If you have been injured in a motor vehicle accident, a Compulsory Third Party (CTP) insurer may cover the cost of your physiotherapy services.
What is Third Party Insurance?
In Queensland, it is compulsory for all vehicles to have CTP insurance. Examples of Third Party Insurers are RACQ, Allianz and Suncorp. If you're at fault in an accident, CTP insurance covers you for claims made by other people  injured in the accident.



Can I get physiotherapy treatment before my insurer approves my claim?
Yes!
Starting claims with insurers can be time consuming and frustrating. Often, you need treatment before your insurer approves your claim. To avoid this, Pivotal Motion Physiotherapy can treat patients before your claim is processed by your insurer.
However, you will need to pay the fee for the physiotherapy treatments. Once your insurer approves your claim, they can reimburse you for the physiotherapy fees.
For specific information regarding your CTP coverage it is best to contact your insurer.
What happens when my insurer approves my claim?
Pivotal Motion Physiotherapy can directly invoice the insurer. This means you will not have to pay up front for your treatment. To do this we need a current medical certificate and approved claim number supplied by the patient.
Is there other funding available?
Regardless of fault, you may also be eligible to receive support through the National Injury Insurance Scheme (NIISQ). This is applicable to people who have sustained a serious personal injury in a motor vehicle accident in Queensland. Examples of serious injuries include: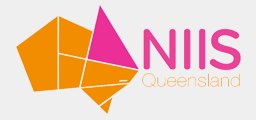 Permanent spinal cord injuries
Traumatic brain injuries
Multiple or high-level limb amputations
Permanent injury to the brachial plexus
Severe burns
Permanent legal blindness
Depending on your injury you may be eligible to receive reasonable lifetime treatment, care, and support under the NIISQ. For more information on the NIISQ for motor vehicle accidents click here.
What do I bring to my appointment?
A current medical certificate from your GP
An approved claim number supplied by the CTP insurer for the at fault party. If your insurer has NOT approved your claim, you will have to pay for physiotherapy services.
If you have any questions regarding CTP appointments, or you would like to book a CTP physiotherapy appointment, ring us on 07 3352 5116 or book online today!  Pivotal Motion Physiotherapy can assist treating whiplash, shoulder and lower back injuries following an incident.