Bobbie-Jo Strong
APA Sports and Exercise Physiotherapist
Bobbie-Jo Strong is the principal physiotherapist of Pivotal Motion Physiotherapy in Newmarket Brisbane.
Born in the New South Wales country town of Moree, Bobbie-Jo developed her passion for all things country early on. Her family later relocated to between Toowoomba and Warwick, where they lived on hobby farm, caring for a variety of animals, and tending to the vegetable garden.
Bobbie-Jo, the eldest of her four siblings started her schooling life in Toowoomba, and eventually commenced her high school years at Clifton State High School.
At Clifton SHS, she undertook a myriad of extracurricular activities such debating, multiple musical instruments, and sports including orienteering. Bobbie-Jo was also able to achieve her Life Saving Bronze Medallion and represented Inner Downs for touch football.
During her time at high school she was given the opportunity to manage the schools senior rugby union and league teams, this opportunity fostered a sports medicine passion that has followed Bobbie into her professional career.
Why did Bobbie-Jo want to do physiotherapy?
Bobbie-Jo first realised her physiotherapy aspirations around the age of 13, when she watched a Queensland Reds rugby match. Bobbie witnessed a player's injury during the game. Bobbie was amazed by the work of the team's physiotherapist, particularly their ability to allow that player to return to the field and continue playing.
It was in that moment that Bobbie realised her dream of becoming a physiotherapist. If this moment had not happen she would of pursued an agricultural career following her younger sister and brother.
After graduating from year 12 with her sports trainer certificate, Bobbie-Jo moved to the Gold Coast and undertook her initial physiotherapy qualifications at Griffith University, where she studied a Bachelor of Exercise Science.
After completing her degree, Bobbie-Jo's drive for excellence encouraged her to take on and complete her Masters in Physiotherapy.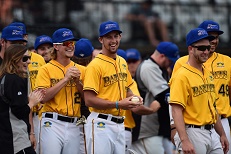 Bobbie-Jo Strong as the founder of Pivotal Motion Physiotherapy in Newmarket, she prides herself on achieving results and positive outcomes for her patients, associated sports teams.
As a physiotherapist Bobbie-Jo possesses an extensive range of knowledge for general physiotherapy and also specific physiotherapy tailored for tackling the needs of athletes with sport related injuries.
Sporting Teams Bobbie-Jo Strong looks after.
Bobbie-Jo works with athletes from a variety of teams across Brisbane.  Brisbane sporting teams included:
QAS Volleyball
QLD Pirates Volleyball
Baseball QLD
Pine Hills Baseball Clubs
Gold Crest Cricket Club
Brisbane Volleyball Club
Brisbane Harps Gaelic Football
Bobbie-Jo has spread her passion for physio to a couple of Brisbane's Baseball teams, Pine Hills Baseball Club and the Baseball QLD.
This experience has enabled Bobbie-Jo a better understanding in regards to the management of injuries across various sports.