.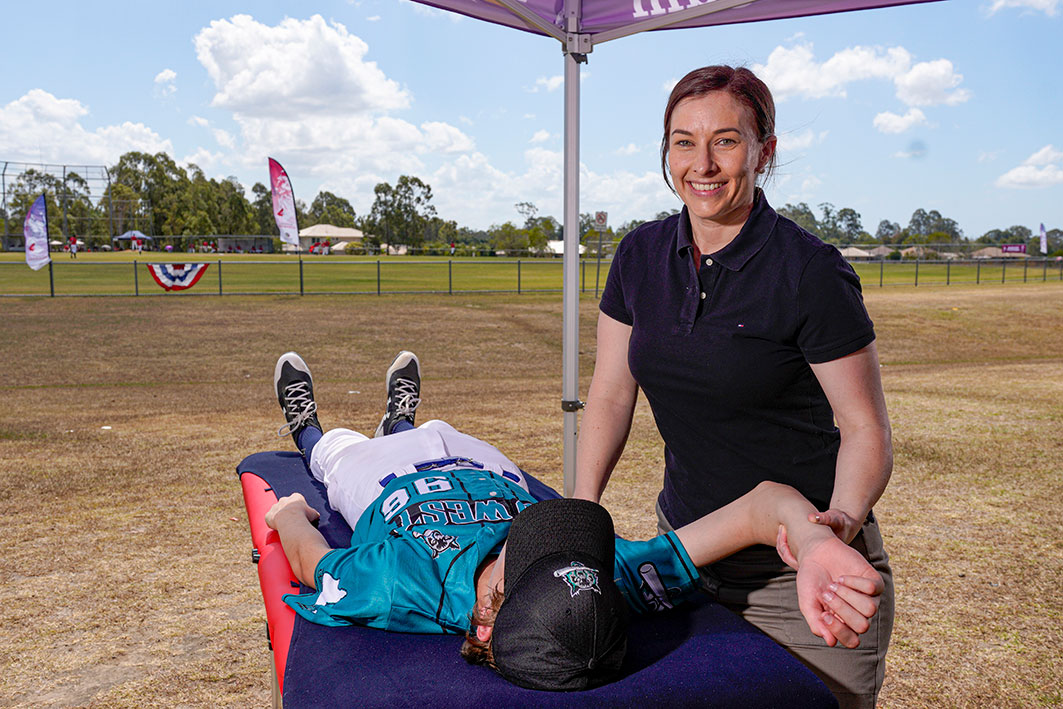 Baseball Queensland is the governing body of baseball within Queensland and is officially overseen by the Australian Baseball Federation.
Baseball Queensland is home to approximately 4000 members with ages ranging from U8 tee ball all the way up to the Open divisions, such as the Australian Baseball League.
Pivotal Motion Physiotherapy has been working alongside Baseball Queensland and its athletes for 6 years. As proud sponsors of Pine Hills Baseball Club, the physios have been involved in the comprehensive treatment and management of athletes both on and off the field.
Pivotal Motion also provides sport trainers that assist in caring for the athletes on game day through preventative and management strategies of injuries such as taping and basic first aid.
Our visions at Pivotal Motion particularly correlate with those of Baseball Queensland in terms of benchmark medical and research in baseball in Australia. Our goal is to assist Queensland to achieve a more supreme national status and consistency in results.
Pivotal Motion remains progressive by keeping active medical relationships with QScan, Qsports Medicine, Knee & Shoulder Clinic and Lower Limb Surgeon Dr Sarah Watts.
We understand the importance of having appropriate sports sciences behind teams to optimise performance. At this time, only 50% of MLB teams have suitable sports science units for that level of play.
Through Pivotal Motion's relationship with the Australian Catholic University, Baseball Queensland will have a university assisting with progression.
As medical practitioners, we are in the best position to help with player outcome by providing experienced treatment and management of injuries. Many of Baseball Queensland's players are regularly seen in the clinic for tune-ups.  This is to ensure optimal function so they are always performing at their best.
In particular, the shoulder and elbow is a critical structure to keep well maintained due to amount of throwing required in the sport, especially by the pitcher.  It is this continued treatment that is responsible for keeping players injuries free during the season.
Baseball players of Baseball Queensland are offered reduced rates for services provided at Pivotal Motion Physiotherapy. Book an appointment online or call us on 07 3352 5116.